Do not give out your personal information via email or phone if you do not recognize the sender or caller. The new phone scam is from an unkown business/technician that says your computer is at risk and you need to have them fix it. DO NOT GIVE THEM ACCESS TO YOUR COMPUTER OR GIVE OUT YOUR CREDIT CARD NUMBER.
Spam/Junk and Spoof/Phishing email. Unfortunately, due to the nature of email, it's very easy for people to spoof email addresses and email whomever they wish. This is one of the main reasons that spam is a major problem these days.
1/20/15 There have been a few spam emails that look like they are from us but they are not. One has a subject line that your inbox is full or you have reached the maximum storage. Another one looks like this one it is the latest spam email that we know of that was sent with this subject line: "Dear Account User" from [mailto:arelizsantamaria@asmetsalud.org.co] this is NOT from us.
Here is the content of the message:
"This mail is to inform all our valued customers that we are currently upgrading our Admin database Security Server, e-mail Center and expanding e-mail quota limit to 10 GB. All incoming mails are currently delayed. In order to ensure you do not experience service interruption, your account must be upgrade and expand your e-mail quota limit to 10 GB. This information would be required to verify and upgrade your e-mail account to avoid being closed during this exercise. Click your reply tab, Fill the rows below;

Name:
E-mail:
Username:
Pass-word:

We apologize for any inconvenience and appreciate your understanding.

Thanks for using our Email Services.
© Odessaoffice.com 2015 Copy Right.
AVISO LEGAL: La información contenida en este mensaje electrónico, tiene carácter privado y confidencial. Solo puede ser utilizado por el destinatario. Cualquier copia o distribución, su reenvió total, parcial o su uso sin contar con expresa autorización de su autor, esta totalmente prohibida y sancionada por la ley. Si por algún motivo usted ha recibido el presente mensaje electrónico por error a su correo electrónico, por favor elimínelo y comuníquelo al remitente. El que ilícitamente sustraiga, oculte, extravíe, destruya, intercepte, controle o impida esta comunicación, antes de que llegue a su destinatario, estará sujeto a las sanciones penales correspondientes, al igual que el que en provecho propio o ajeno o con perjuicio de otro, divulgue o emplee la información contenida en la misma. Todas las ideas y reflexiones expresadas en el pre sente mensaje electrónico corresponden al remitente del mismo y NO representa la posición oficial de la Compañía. "
In your inbox you can mark your email as spam/junk and it will go to your spam/junk folder from then on.
Do not open anything that does not look familiar or safe. Email the company or call to verify.
Also go directly to a website to log into your settings do not click the link from the email to be safe.
Just delete this type of email and if you have any concerns that you may have accidentaly clicked something you shouldn't have and would like computer support give us a call. Or click here for computer support information.
Here is a link from Microsoft that has information about email phising. How to recognize spam email and what you should or shouldn't do. http://www.microsoft.com/security/online-privacy/phising-faq.aspx
There are so many "evildoers" in the www please do not respond to any email that you are not expecting or tells you to log into something using your ssn or password unless you check with the company asking you to do this first.... for ex: your bank emails you and tells you to update something.... CALL YOUR BANK to make sure... companies are not going to ask you to these things per email... Verizon/Credit card companies/UPS/Airlines etc. the spammers use all of these to fool you into clicking on there links for ex:.... EBAY a major source of stolen identity.... you will not get email from ebay to change anything they will send it to your ebay account only.... you should respond to any unfamiliar or unsure email by forwarding them to spoof@ebay.com
Here is details on how they send these spoof scam emails to you~
What we see here is a notice sent to me (below) with a notice to do something at what looks like eBay's site. When you dig out where it's REALLY sending you once you click on the button (above) it's not really eBay. The part in red is the tip off. The numbers 62.193.211.172 is where this is really going to be sent. The "%3A" is computer talk for ":" and the "%2F" is computer talk for "/". So this really reads http://62.193.211.172. I've made the links un-clickable so that you won't mistakenly go to one.
Clicking on the link below would have really sent you to the address above. And that belongs to:

OrgName: RIPE Network Coordination Centre
OrgID: RIPE
Address: P.O. Box 10096
City: Amsterdam
StateProv:
PostalCode: 1001EB
Country: NL
ReferralServer: whois://whois.ripe.net:43
NetRange: 62.0.0.0 - 62.255.255.255
CIDR: 62.0.0.0/8
NetName: RIPE-C3
NetHandle: NET-62-0-0-0-1
Parent:
NetType: Allocated to RIPE NCC
NameServer: NS-PRI.RIPE.NET
NameServer: SEC1.APNIC.NET
NameServer: SEC3.APNIC.NET
NameServer: NS2.NIC.FR
NameServer: SUNIC.SUNET.SE
NameServer: AUTH03.NS.UU.NET
NameServer: TINNIE.ARIN.NET
Comment: These addresses have been further assigned to users in
Comment: the RIPE NCC region. Contact information can be found in
Comment: the RIPE database at
http://www.ripe.net/whois
RegDate: 1997-04-25
Updated: 2004-03-16
# ARIN WHOIS database, last updated 2005-02-16 19:10
# Enter ? for additional hints on searching ARIN's WHOIS database.
Ripe Networks in Amsterdam. This could be something that Ripe does for a living or it could have come from a machine that didn't have good anti-virus and firewall programs installed and is being used without the owner's knowledge. Either way, you'd have given your credit card and who knows what else to some very bad people.
You'll notice that this is the same site. Remember that anyone can build a site that LOOKS like eBay or any other site on the internet. If you aren't absolutely sure that the message is valid email or call the owner of the site.
Many banks, especially the bigger ones, also have scams like this that look like the note is coming from them. If you have filled out any forms even remotely like any of this be SURE to CANCEL all of your credit cards, change your bank account numbers, tie up your dog and you should probably move too. Seriously, at the very least you should contact all of your credit card companies and your bank and ask them what to do to protect yourself from any unauthorized use of your accounts.
I hope this keeps more of you safe.
----- Original Message -----
Sent: Tuesday, February 17, 2004 12:25 PM
Subject: New Year User Agreement Update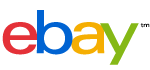 eBay NewYears User Agreement Update

It's that time of year again! With 2005 now upon us, we have updated the eBay user agreement. As a result of the update, your account will be restricted until you have followed the link below and reconfirmed your contractual agreement with eBay. We apologize for any inconvience as a result of the update, but as a large e-commerce entity we are required to receive an updated agreement at the beginning of each year.

After agreeing to the contract linked below, please feel free to check out some of the new auction styles for 2005. eBay now features pre-set auction details making selling easier than ever! Simply have eBay find your item, and it will present you with a preset information block regarding your product.

Here at eBay, we are constantly working harder to make your auctions this year better then ever. We will be continuously adding features to improve your eBay experience like never before, and your eBay account is a first row seat to the action! So dont let your account expire, update your settings today, its a simple process, and will only take a few moments. All accounts not verified by February 28, 2005, will be subject to removal, and it may be required to register again to continue using eBay services.

To update your account now, please follow the link below, validate your information, and verify your acceptance of the updated agreement.

https://signin.ebay.com/ws/eBayISAPI.dll?UpdateAgreement


---
Copyright © 2004 eBay Inc. All Rights Reserved.
Designated trademarks and brands are the property of their respective owners.
eBay and the eBay logo are trademarks of eBay Inc.
eBay is located at 2145 Hamilton Avenue, San Jose, CA 95125.

Odessa Office Equipment -P.O. Box 489 - Odessa Wa -99159
Office hours ~9:00am - 3:00pm (509) 982-2181